Literature
The Ge'ez written heritage of Ethiopia and Eritrea is entirely part of the Judaeo-Christian tradition of the Mediterranean.
The literary tradition began in the Aksumite time (fourth to ninth/tenth centuries) with the translation of the Bible and the main bulk of the Christian literature from the Greek language.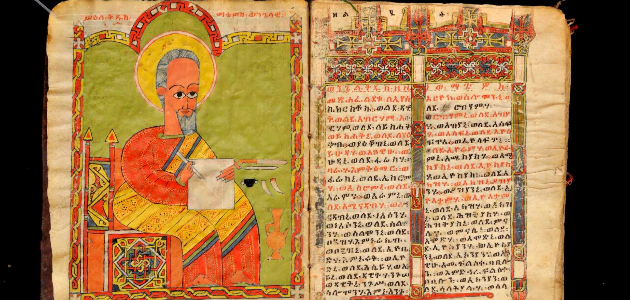 When Arabic became the main language of the Coptic Church in Egypt, the mother church of the Ethiopian Orthodox Tawahedo Church, a bulk of texts were translated, or sometimes retranslated, from Arabic.