Current situation
Manuscripts in Ethiopia and Eritrea are for the most part still preserved by church parishes, scattered all over the highlands, often in places difficult to reach. There is no reliable figure for the total number of surviving Ethiopic manuscripts, the numbers are likely in hundreds of thousands: there are between 13,000 and 34,000 active parishes in Ethiopia and Eritrea, each in the possession of at least several manuscripts, with biggest collections counting several hundred codices (e.g. c. 570 manuscripts are preserved at Dabra Bizan, and 220 (and formerly up to 800) in Gunda Gundē). While the assumed numbers are very high, the number of historical – most valuable for researchers – manuscripts is diminishing at a quick pace as they are gradually substituted by more recent ones. Field research confirms that over 90% of each manuscript collection is composed of manuscripts dating from the nineteenth and twentieth century. This does not diminish, or rather, on the contrary, this underlines the necessity to record what has survived until today. Older manuscripts, often in bad state of preservation, disintegrated and/or incomplete, are frequently not assigned the value they deserve.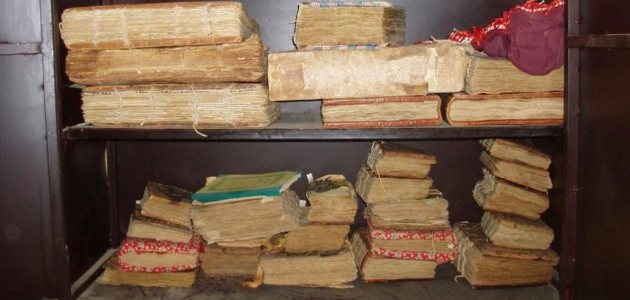 One of the project aims shall thus be to try and recover as much of this endangered information as possible, by exploring, digitising, and describing the yet unstudied manuscript collections in Ethiopian and Eritrean highlands.
The relationship between the older and the newer manuscripts is quite reversed in the collections of European and US American libraries. They have to a large degree been described in catalogues, but these descriptions are often incomplete, and focus on main texts, often leaving aside the details of the material make-up, on the content of the marginal notes, and other paratextual information. Besides, for the moment there is no "hypercatalogue" that would allow a researcher to work with multiple collections simultaneously. These two lacunae are to be bridged by the Beta maṣāḥǝft project.