Manuscripts
Christian, Islamic, and Beta Esrael cultures have developed and have been transmitted in Ethiopia and Eritrea mostly through production and preservation, in manuscript form, of numerous texts that define these cultures. 
From the Aksumite period (the earliest extant manuscripts have been dated to as early as fourth/sixth centuries AD) till the twentieth century (well beyond the relatively late introduction of printing in the nineteenth century), the manuscript (Eth. maṣḥāf) has been the main medium of the transmission of knowledge.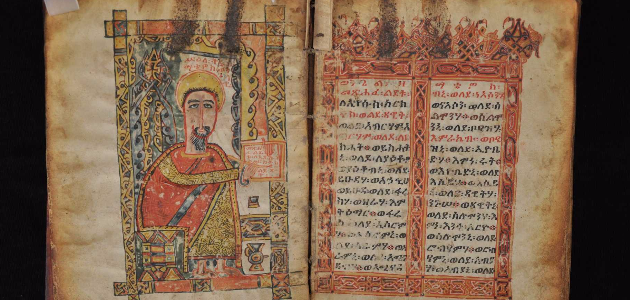 Manuscript studies are thus of primary importance for those studying the traditions of Ethiopia and Eritrea. They study the manuscript both as an artefact (codicology, palaeography), product of human activity (focusing on the authors of texts, scribes and bookmakers, provenance) and as containers of texts (philology).