Codicology
The overwhelming majority of Ethiopic manuscripts are codices made of parchment, usually bound between two wooden boards, which are covered with leather. They may measure anything between c. 10cm to over 40cm in height and contain from just a few bifolia to over 500 leaves arranged in up to 70 quires (as a rule, quaternions or quinions; bifolia are sometimes artificially formed by sewining two singletons in).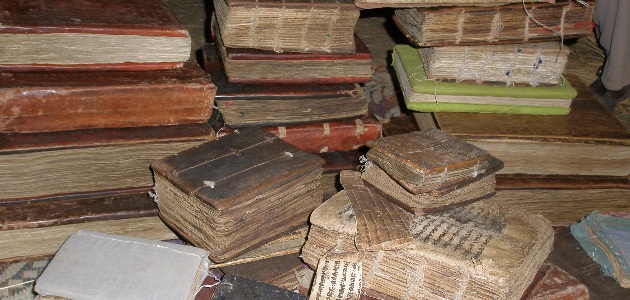 Among the manuscripts in private possession, those in the form of parchment vertical scrolls are frequently found. They are most exclusively used for magical texts and paintings. Their dimensions may vary, depending whether they are meant to be exposed or are carried by the believers as amulets.
Accordion books (leporellos) are rare.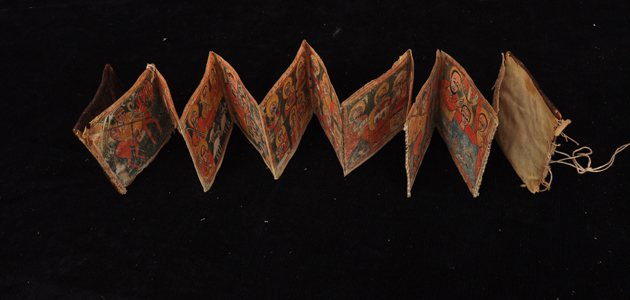 The scribes usually lay out texts in two columns and use two ink colours, black for the text and red for the incipits, rubrication, nomina sacra, and some punctuation marks. Many manuscripts are decorated with decorative bands (ḥarag), in particular on the incipit page(s). Some can be decorated with full-page miniatures. Their style is frequently telling for the time and place of the making of the manuscript.
For a detailed presentation of Ethiopic codicology, consult the Comparative Oriental Manuscript Studies. An Introduction (Ch. 1, pp. 154-174).